Tickets for Cookies & Cocktails - Bake UNITED 2023 have SOLD OUT!
Thank you for your continued support of all things United Way!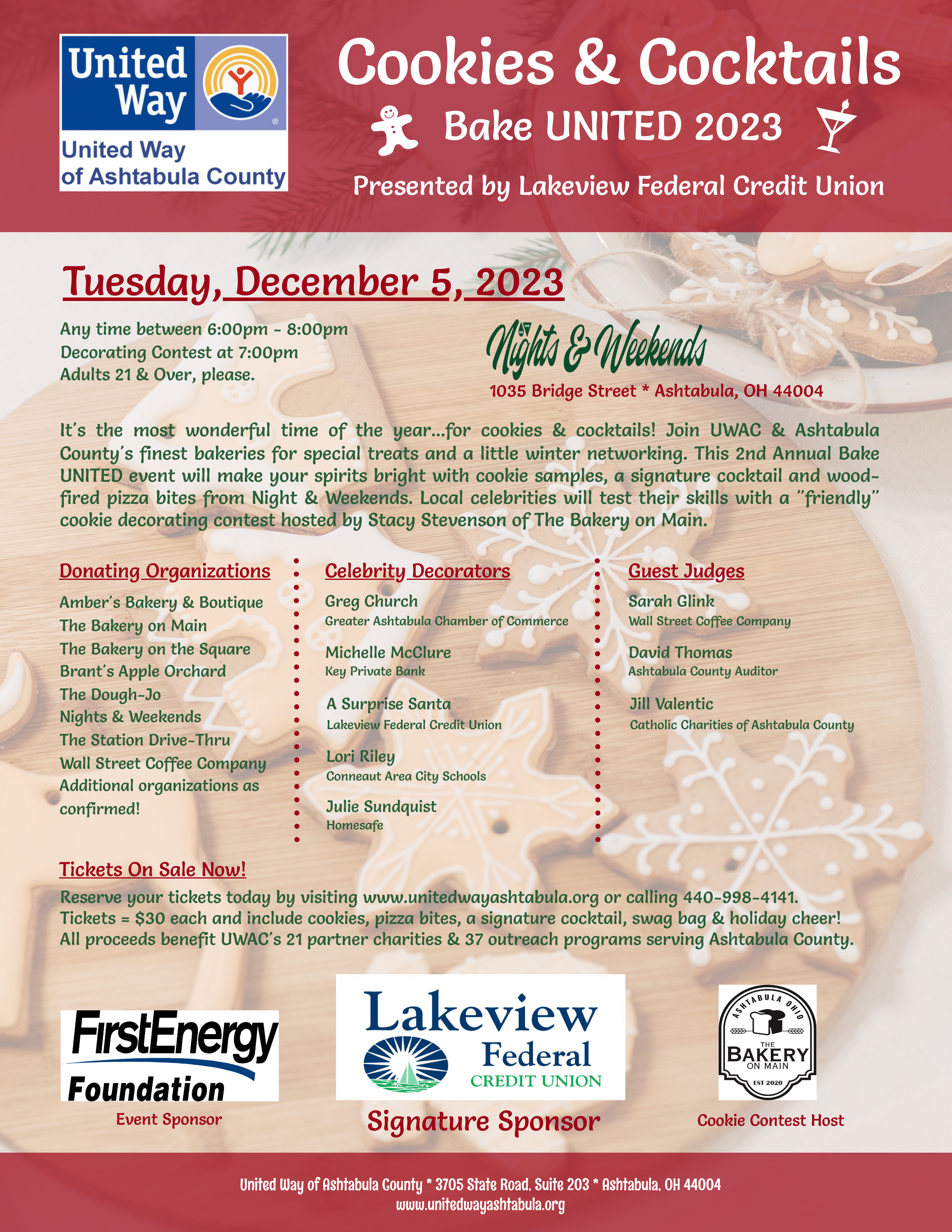 Oh, what a night!!
The 2022 inaugural Cookies & Cocktails - Bake UNITED was a shining success raising over $3,500!
Alongside event sponsor Lakeview Federal Credit Union, location host Nights & Weekends and Celebrity Decorating Host, The Bakery on Main, guests were treated to an evening filled with tasty treats from Ashtabula County's finest bakeries and quite a competitive a sugar cookie house decorating contest.
Congratulations to the Celebrity Decorator of the Year - Sarah Glink of Wall Street Coffee Company!
We may have an annual event on our hands...